Avis Car Rental bills BC woman for 36,000 miles in 3 days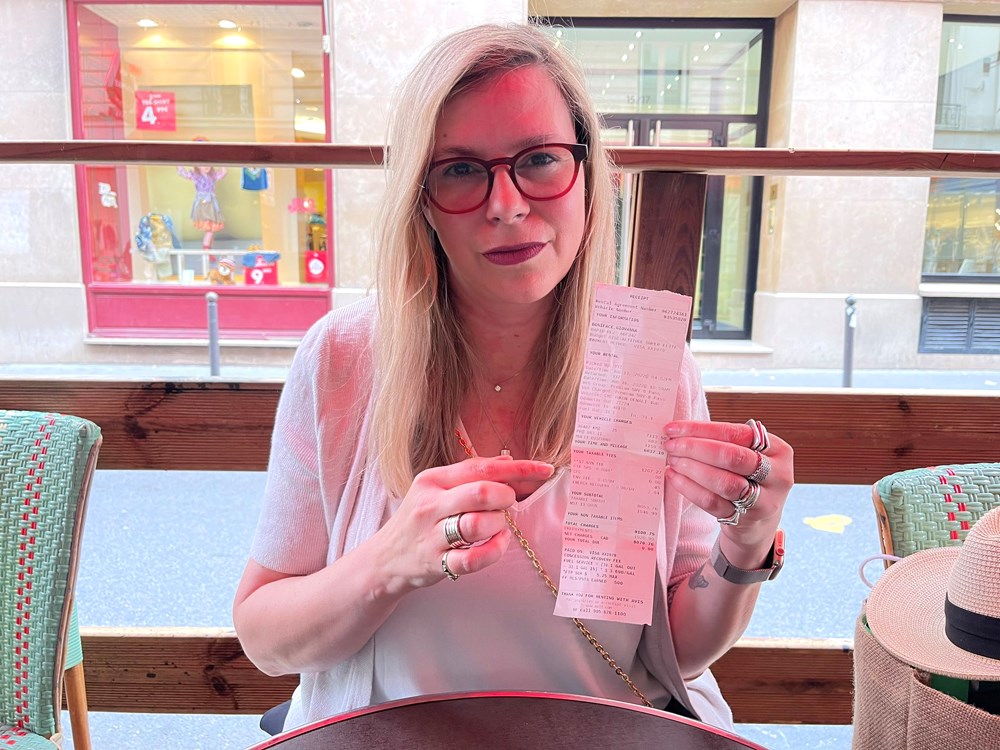 The customer would have had to drive 536.5 kilometers per hour non-stop to accumulate the distance alleged by the car rental company.
A North Vancouver woman was nearly taken on an expensive ride by her car rental company, who claimed she drove more than 36,000 kilometers in three days.
Giovanna Boniface picked up a Yukon Denali from Avis Car Rental at Toronto Pearson International Airport on August 13. She drove it to Kitchener to help her daughter get back to college and returned the vehicle to Avis at the airport three days later, a round trip of about 100 miles.
Boniface's job requires her to travel frequently and she often rents cars. She therefore did not think of returning the vehicle to the airport, handing over the keys and leaving.
It was only after she left and while waiting to board her flight that she saw the receipt showing that she had traveled 36,482 kilometers in 68 hours, as well as $8,079.76 charged to her card. credit.
"I'm like, 'Oh my God,'" she said. "That's pretty crazy."
What is the distance of 36,000 kilometers?
If Boniface were to skip all the stops for restrooms and fuel, she would have to maintain a speed of 536.5 kilometers per hour or 148.8 meters per second to cover the distance Avis' bill claims she traveled. That would be about the top speed of the fastest drag racer and significantly more than 176 km/h that the SUV is capable of.
Given the proper bridges being built, he would only have to drive from Toronto to visit his family in Cape Town, South Africa and back and still have a few thousand miles to go, Boniface points out.
If she had decided to go around the circumference of the Earth at the equator, she would have traveled 91% of the way.
If she could have propelled the Yukon straight up, she would have risked hitting satellites in geostationary orbit.
This is an obvious error, human or computer, and, to put it lightly, Boniface contests the claim and the invoice.
Bad customer service
Boniface and her husband tried to call Avis' Pearson location nonstop for about 90 minutes. No one picked up and she was unable to leave a voicemail.
When she finally got through to a customer service agent, she explained the situation.
"And they really didn't care. I asked to be put in touch with a supervisor, because sometimes that's the thing to do and they hung up on me. And I don't know if they do it on purpose, but I just kept hanging on," she said.
For days after, there was "nothing from Avis. Not a peek," she said.
Boniface asked VISA to waive the fee, but their dispute process could take at least 45 days. On Friday morning, she confirmed the charges had been laid.
Boniface said he should have been flagged as soon as he entered Avis' system that something was wrong.
After receiving a request for comment on the story from the North Shore News on Friday, Avis contacted Boniface with an apology and a promise that she would be reimbursed for the additional charges in three to five business days.
Regarding car rentals in the future, Boniface would advise against using the express drop-off service.
"It's supposed to be quick, but look what happened," she said.