Conklin Chevrolet Salina Backs Offers Quality Automotive Service & Supplies Genuine Replacement Parts & Accessories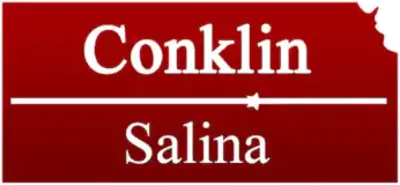 Salina, Kansas – Conklin Chevrolet Salina is an authorized Chevrolet car dealership. The company supports its sales by offering quality automotive service and supplying its customers with genuine spare parts. These services apply to existing customers who have purchased from the showroom and those who own Chevrolet cars. Customers can schedule service or order replacement parts by contacting the dealer by phone; alternatively, they can visit the company's website.
Car services are performed by General Motors certified mechanics. This accreditation requires this team to know the parts and mechanism of the car. Car services include wheel changes, air filter replacement, oil changes, etc. Technicians also replace original equipment manufacturer (OEM) automotive parts and accessories.
Conklin Chevrolet Salina aims to improve customer service experience by servicing Chevrolet cars and providing spare parts. They also save customers the stress and hassle of hiring other third-party repair shops and comply with road safety rules and regulations.
Conklin Chevrolet Salina's inventory consists of the latest 2022 and older Chevrolet car models. These vehicles are designed to offer different uses and meet various preferences. The showroom has vans available in Express 2500 and Express 3500 models. They have trucks available in full-size pickup models, like the Colorado, Express Cutaway, and Chevrolet Silverado 1500, 2500HD, and 3500HD.
Other vehicle categories offered include hatchbacks like the Chevrolet Spark and Chevrolet Bolt EV, as well as sedans, like the Chevrolet Cruze and Chevy Malibu. They also offer high-engine car models, including the Chevrolet Camaro and Corvette Stingray, which are available as sedans and convertibles. The car dealership also offers SUV models, such as the Chevrolet Blazer, Chevrolet Trailblazer, Chevrolet Tahoe, Chevrolet Traverse, Chevrolet Equinox, Chevrolet Suburban, and Chevrolet Trax.
Customers can easily purchase the cars through intuitive online tools or by visiting the showroom directly. Experienced staff members, including salespeople and finance managers, create a seamless buying process by offering advice and practical financing options. Conklin Chevrolet Salina offers a cheaper alternative to car ownership by selling used cars. Used vehicles have all been thoroughly inspected according to industry specifications.
Additionally, Conklin Chevrolet Salina purchases used Chevrolet cars through the Kelley Blue Book(R) instant money offer. This exclusive tool guides the car owner to get fair deals after considering vehicle details, trends, supply and demand, etc.
Visit the car dealership's website to schedule maintenance, order replacement parts, or follow Conklin Chevrolet Salina for more information on car releases. Reach them by phone by calling (785) 229-0213 or visit them at 2700 S 9th St, Salina, Kansas, 67401, USA.
Media Contact
Company Name
Conklin Chevrolet Salina
Contact Name
Sam Conklin
Call
(785) 229-0213
Address
2700 S 9th Street
Town
Saline
State
Kansas
Postal code
67401
Country
United States
Website
https://www.conklinchevroletsalina.com/