Independent Rental Owner (Rental Car Company) – City of Toronto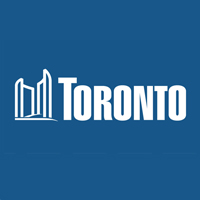 You can apply for new business licenses online or in person.
Apply online
Save time and apply online. Please have all required documents ready to upload before starting the application as it takes 10-15 minutes to complete and cannot be saved. Download a step-by-step guide on how to submit a new application. License application fee can be paid on line or by sending a check.
Submit a request
If you have already submitted an application, you can upload additional documents using your upload token.
Upload documents for an existing application
Apply in person
You must make an appointment at the Licensing and Permitting Office, 850 Coxwell Avenue, 3rd Floor. Walk-ins will not be accepted.
Please arrive 10-15 minutes early to check in and be on time for your appointment or you may be turned away and asked to book for another day and time, subject to availability.
You must bring a complete application as applications will only be accepted if all required documents are provided. Bring hard copies of all required documents and forms, including a recent photo if necessary. Digital copies of documents will not be accepted.
Payment can only be made by debit, credit or cheque. Cash will not be accepted.