Pendragon brings BMW and Mini together in revamped Stratstone Derby showroom
Pendragon has brought the BMW and Mini brands together in Derby following a multi-million dollar project to redevelop its existing car retail site in Stratstone.
The doors officially open to the 50,000 square foot AM100 PLC facility, now complete this week, offering the ability to house 14 of the newest BMW and Mini vehicles under one roof and 150 used vehicles on an outer court.
Customers are invited to an on-site opening event, on Sir Frank Whittle Road, West Meadows Industrial Estate, Derby, today (April 22), where they will be invited to test drive vehicles and get exclusive offers as well as browse a selection of classic cars.
A spokesperson for Stratstone BMW and Mini Derby said: "We are delighted to be able to open our doors and invite new and existing customers to our state-of-the-art facilities in Derby.
"Every element has been redesigned with the customer experience in mind, allowing us to present a wide range of BMW and MINI vehicles in a captivating atmosphere.
"An estimated 15 new jobs will be created, marking a significant investment both in the region and in the BMW and MINI brands.
"The redesign of the showroom underlines our desire to offer a unique service that exceeds all customer expectations."
Last month, Pendragon chief executive Bill Berman said he was "delighted" with the car retail group's 2021 financial results, which showed record underlying pre-tax profit of £83m .
The results put the group on track to achieve its aim of achieving a targeted £85-90m pre-tax underlying profit in 2020 with the help of a revived Car Store used car division .
It has also continued to invest in its franchise locations, with plans recently revealed for a new Jaguar Land Rover (JLR) dealership in London's Mayfair.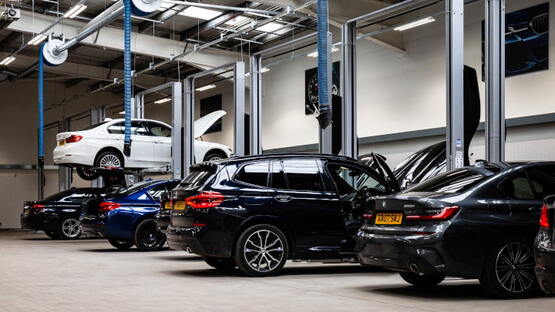 Its BMW and Mini opening in Derby is part of a move to bring the two brands together in redeveloped dealerships in Derby and Hull.
The new dealership design introduces specific BMW M and BMW i areas and – in the case of the Derby site – 20 service technician positions, helping to reduce waiting times.
Customers can also benefit from SMART repair facilities and an all-new multi-storey car park with 20 electric vehicle (EV) charging points for the exclusive use of showroom visitors, Pendragon said.